General
Who is Pip?
Pip is the founder of Pip & Nut and she is completely obsessed with nut butter. You can read all about her journey and how she started the business in the About Us section.
What is nut butter and how do I eat it?
Nut butter is a spread made from nuts that are gently roasted and blitzed up until they become smooth and silky - perfect for spreading on toast or spooning straight from the jar. Peanut butter is the most well-known type of nut butter, but now you can find nut butters made from all sorts of different nuts. Here at Pip & Nut we make both peanut and almond butters. The plain flavours (smooth or crunchy) are made from only nuts and a pinch of sea salt to bring out the flavour. We also add other natural ingredients to our peanut and almond butters to create our (very tasty) blended flavours, such as Maple Peanut or Coconut Almond.

And when it comes to how to eat it, where do we begin?! We love everything from spooning it straight out of the jar to swirling it on top of porridge or into a stir fry. Check out our recipe section for more inspiration. Our nut butter cups are perfect for a sweet treat on-the-go, or on the sofa after dinner (our personal favourite).
I want to work for Pip & Nut! How can I apply?
We're so pleased you'd like to join the team! You can see our current vacancies on our Team page and we recommend following us on LinkedIn to stay informed about any new roles.

Work experience and internships: unfortunately we are currently unable to offer work experience. We are sometimes on the look out for superstar interns to join the team for a few months. These positions will also be advertised on the Team and LinkedIn pages - so keep a beady eye on those!
Packaging
Is your packaging recyclable?

Jars:
Our glass jars are fully recyclable (including the label which is made of paper). Please check that your local authority collects glass, and make sure you rinse your empty jars, before putting them in your recycling bin when you are finished with them. You can recycle the jars with the lid on.

1kg Tubs:
Our tubs are fully recyclable. Please check with your local authority to confirm what plastic they collect, and make sure you rinse your empty tubs before putting them in the recycling bin so they are as clean as possible.

Nut Butter Cups:
At the moment our nut butter cup packaging is not recyclable. The outer boxes that the cups come in are 100% recyclable cardboard. We use a metallic foil because this reduces the amount of oxygen that can get through the pack and help keeps our products fresh for as long as possible; this is especially important when it comes to chocolate. However, we are keeping track of new materials as the come to market and hope that there will be a recyclable solution as soon as possible. The tray also has a thin layer of plastic on it for protection.
Does any of your packaging contain BPA (Bisphenol A)?
No, all of our packaging is BPA free.
Online shop
Do you ship internationally?

Unfortunately due to Brexit and a change in tax regulation, we cannot deliver outside of the UK for the time being. We are working in this and hope to be able to deliver to some European countries again before too long.

In the meantime, we suggest have a look on Amazon to see if they deliver to your country.
How can I track my parcel?
Our standard UK delivery is 3-4 working days. When you place your order you should receive a link which will let you track your order progress in the warehouse and through secured mail until it reaches the Royal Mail depot. When it is with Royal Mail it should generally be with you the next working day.
How do I use a promo code?
If you have a promo code (lucky you!) you'll be able to enter it at the checkout.
I want to change my order - what can I do?
Unfortunately you cannot amend your order once it has been placed. If you give us an email as soon as you can, we may be able to manually change it, if it has not yet been dispatched.
Can I return my Pip & Nut order and get a refund?
We really hope you love your order, but if for some reason you change your mind and want to send something back we will accept returns for up to 30 days. Please email thekernel@pipandnut.com to find out the best way to return your items.
Stockists
Which shops can I find Pip & Nut in?
Lots! As well as our website, you can find Pip & Nut products nesting on the shelves of Sainsbury's, Tesco, ASDA, Morrisons, Ocado, Amazon, Boots, Holland & Barret, WH Smiths, Booths, Whole Foods Planet Organic and lots of fantastic independent shops.
I have a shop/ cafe and I'm interested in stocking your products - how can I get more information?
We'd love to chat to you about stocking our products! Please send us an email at sales@pipandnut.com and someone from the sales team will get back to you.
Marketing / pr
Do you offer sponsorship, e.g. for athletes?
Unfortunately at the moment we don't offer any sort of sponsorship.
I'm running an event and would like to speak to Pip & Nut about samples/ a pop-up, who shall I speak to?
Please send an email with as much information as you can to thekernel@pipandnut, and we'll get back to you from there. Unfortunately we cannot support everyone, but we'll let you know either way.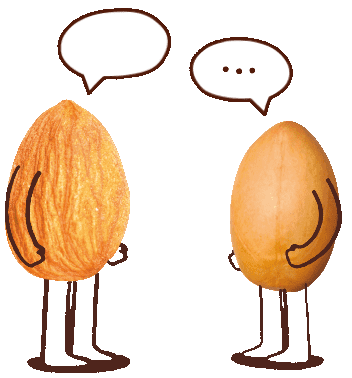 Can't find what you're looking for?
Press enquiries
Interested in stocking Pip & Nut?